Summit Snowdon (Yr Wyddfa) with a
personal mountain guide!
Time to get out there and try something different?
Perhaps something you have always wanted to do is to climb a mountain?
Challenge yourself (and perhaps your family, friends or colleagues too) secure in the knowledge that you will be with a qualified mountain guide. Join one of our guided walks to summit Snowdon - the highest mountain in England and Wales, 3560 feet (1085 metres) high.
Individuals / one-to-one
Small groups
Charity walks
The experienced Glyn Peris team includes
MLs

(summer Mountain Leaders)

WMLs

(winter Mountain Leaders)

MIAs

(Mountain Instructors Award)

MICs

(Mountain Instructors Award)

and all are mountain first-aid trained.
Snowdonia is a wonderful place to explore and Snowdon the star of the show! The best way to experience it is to climb up one of the great choices of routes, some more challenging than others but as long as you are of moderate fitness, there is something for all levels of experience, from beginners to seasoned walkers.
Choice of routes
Llanberis path -

moderate

Miners track -

moderate+

Pyg Track -

moderate+

Snowdon Ranger -

moderate

South Ridge -

moderate+

Watkins Path -

moderate/hard

Snowdon Horseshoe -

hard/severe
Whether you are an individual interested in walking up Snowdon but would prefer not to go it alone, so would like a personal one-to-one guide, or you are a small group of up to 6 people, perhaps walking for charity, our guides can take you on a guided walk via the path of your choice or perhaps one that is more challenging and less crowded (weather permitting).
Our aim is to assist you in every possible way to enable you to successfully summit Snowdon and to have an enjoyable and memorable experience. Guests staying with us at Glyn Peris who complete their challenge will receive a full colour A4 certificate with a stunning photograph of the Snowdon Horseshoe (which was taken from above the summit at 4,500ft) to mark the event. The certificate is also available to buy @ £4.00 including postage to your home address
All our guides are fully qualified mountain leaders with first aid certification and personal indemnity insurance. With the exception of a one-to-one guide, each guided walk will be for a maximum of 6 people per guide (we can take larger groups by arrangement) and is subject to weather conditions on the day. Your Snowdon guide will assess the weather conditions on the day and if necessary, for the safety of everyone, may have to opt for an alternative lower level route.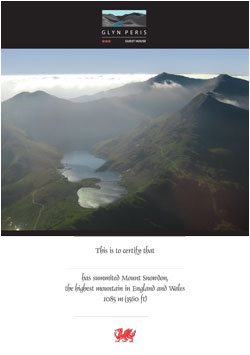 On confirmation of your booking you will be sent a medical form and kit list which includes "must haves" which are marked clearly on the list. Each member of the group needs to ensure they have all the "must haves" and your guide will run through a kit check before starting your walk. This is for insurance purposes and for your safety. The medical form has to be completed by each member of the group and returned to us before the date of your walk.
Private one-to-one guiding
Perhaps you would like to explore further into the National Park trying different routes, climbing other peaks? Try scrambling 940m to the summit of Tryfan. Let us know where you would like to go or if you need suggestions - our guides can take you there.
The guided walks are available at weekends or during the week - please ask about availability for weekday walks. All walks have to be booked at least ten days in advance.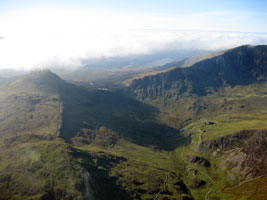 Guided walks itinerary
Snowdon challenge
Residents will leave the guest house at 9.00am, driving to meet up with the guide at the start of the walk between 9.30am and 10.00am, depending on the route. Walkers should take note that these walks can be from moderate to severe and could be up to a maximum of 6 hours in duration so you must be at a moderate level of fitness and without any serious medical conditions to cope with this type of walk comfortably.
All our guides are fully qualified mountain leaders with first aid certification and personal indemnity insurance.
Please note that deposits for guides cannot be refunded but should you need to cancel a booking, we will send you a voucher that can be redeemed for an alternative guided walk. This has to be within 6 months from the date of issue and is subject to availability.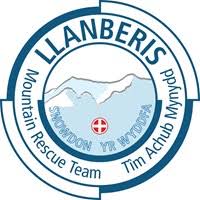 Llanberis Mountain Rescue - 01286 870 399
Insurance
It is always advisable to take out personal insurance cover in case of injury when walking or climbing in the mountains. Below are links to three companies specialising in insurance for outdoor activities.

Click here for snowcard insurance
summit Click here for summit insurance

Click here for BMC insurance